Aluminum Melting Furnaces Degassing Systems
Aluminum Rotary Degassing System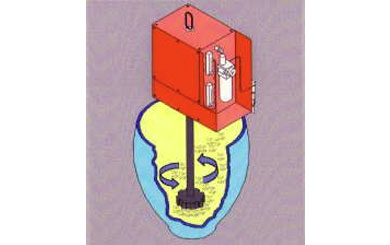 Thermtronix® produces only the highest quality products with state-of-the-art technology. Our two aluminum rotary degassing systems are no exception: Autoclean II and Autoclean Electric Shuttle.
Both products utilize a foundry-proven method of spin degassing using either dry nitrogen or argon gas. The process begins when the gas passes through a heavy wall machined graphite shaft. (Shafts are factory protected with a non-wetting coating to assure longevity.) A unique edge-cut rotor then shears the gas and evenly disperses it in the bottom of the molten aluminum bath. Miniature bubbles form, creating an increased surface area through which dissolved hydrogen is absorbed as it slowly rises to the surface.
Available Models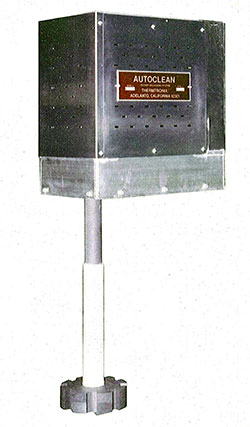 Expertly designed by Thermtronix®, this aluminum rotary degassing system is a portable, lightweight, low cost cleaning system for degassing aluminum alloys in crucible type furnaces with precise, quality results every time.
Product Brochure
Download the product brochure in PDF format.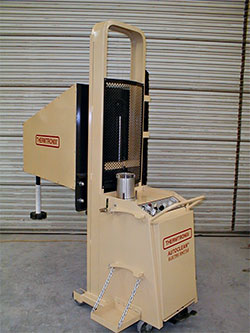 Thermtronix® Autoclean Electric Shuttle is a completely self-contained mobile rotary degassing system that uses a single plug-in 120 volt electric source for all operations. Ideal for degassing batch sizes from 300 lbs. to 3,000 lbs. of aluminum alloy.
Enhanced Safety and Operator-Friendly Features
Onboard gas cylinder containment—eliminates the need of cumbersome interconnecting gas lines
Retractable cable way—protects both electrical and inert gas lines for enhanced safety
Large diameter steel wheels—assure ease of movement even on rough floors
Single operator-friendly control panel
No auxiliary controls or electrical lines
No batteries to charge
No compressed air requirements
Convenient, Cost Effective Design
The Autoclean Electric Shuttle includes an Integral Reduced Atmosphere Testing System (RATS), providing cost effective shop floor degassing and sample testing in a single unit.
Product Brochure
Download the product brochure in PDF format.
Standard Features
Use with Nitrogen or Argon
Assures Environmentally Safe Working Conditions
Provides Consistently High Quality Aluminum